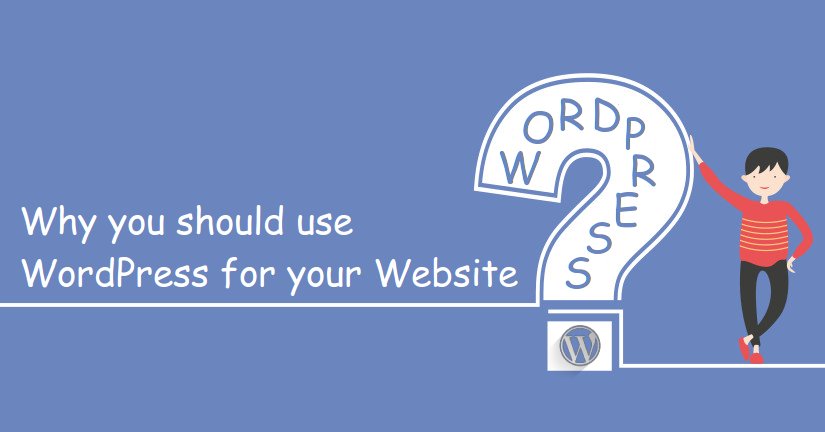 WordPress is an open source, an online tool which is used for designing websites. WordPress is written in PHP and is one of the most powerful and easiest CMS (Website Content Management and Blogging tool which is available today.
Why Use WordPress?
One common mistake people make is that they consider WordPress as a blogging platform. It is true that WordPress was used for the purpose of blogging in the past; however, over the years, WordPress has emerged as a very useful Content Management System. These days, besides creating blogs, you can use this application to design and develop mobile applications and websites.
What makes WordPress so special is the fact that it is quite easy when it comes to using it and it quite flexible in nature. This is one reason why WordPress has become so popular over the years. A recent survey has revealed that 22.5% of all the websites are developed in WordPress.
Due to its flexibility and robust features, some of the top brands in the world use WordPress to design their websites. The fact that it is easily customizable and is easy to use saves a lot of time and money. When it comes to the maintenance part, it is as simple as creating it.
Here are a couple of reasons as to why you should use WordPress for your websites
It is Free: This is one of the most important factors which have made WordPress so popular over the years. It is free software; therefore you can download, install and modify it absolutely free of cost. This application can be used to design any kind of website. The fact that it is an open source application, allows you to modify and customize it according to your own needs. Presently, there are more than 26000 free WordPress themes available for you along with 31000 plugins. They can be downloaded and installed at any point of time.
Easy to Learn and Use: There are millions of people from all around the world who are using WordPress and new members are joining regularly to the WordPress community. The reason why website developers prefer WordPress so much on other applications is because it is quite easy to learn and sue
Plugins and Themes: There are thousands of different types of themes and plugins which are available when it comes to WordPress. Most of the people who use WordPress are neither programmers nor they are webs designers. As a matter of fact, most of the people who use WordPress have no knowledge when it comes to website designing. One of the reasons why WordPress has gained so much of popularity is because there are thousands of different types of themes and templates which are available for your websites. No matter what kind of website you have; be it a travel related website or e-commerce, you will find all kinds of different themes with WordPress.
What makes the WordPress themes so special is the fact that they are easily customizable. Most of them come with option panels which allow you to change the background, alter the color and logo, add attractive sliders and do various other things without even writing a single word of code.
WordPress is the application you are looking for if you seek flexibility. There are different plugins available which are absolutely free and you can use them to extend WordPress. These plugins are not only useful when it comes to adding extra features and functionalities, but at the same time, you can use these plugins to add a new dimension to your website.
Search Engine Friendly: The main purpose of creating a website is to make the presence of your company felt. This is why it is very important to make sure that your website is search engine optimized. When it comes to WordPress, the websites which are designed with it are search engine friendly. Standard compliance high-quality code has been used to write WordPress. It generates semantic markups that make your website search engine friendly.
WordPress is SEO friendly by default and with the help of the WordPress SEO plugins, you can make it even friendlier to SEO.
Easy to Manage: With the help of a built-in update you can easily update the themes and plugins through the dashboard of your WordPress. It will also notify you whenever there is a new version available and you will be able to update by simply clicking on a button. It comes with a backup option that allows you to keep all your contents safe.
It is Secure and Safe: When it comes to security, WordPress is very reliable. It can be used to design any kind of website as it offers optimum level of security.
Media Types: WordPress has been designed in such a manner so that it can handle different types of media.
WordPress is one of the most popular applications when it comes to designing websites. The fact that it free and an open source application it has gained tremendous popularity over the last couple of years and is being used worldwide when it comes to website designing.